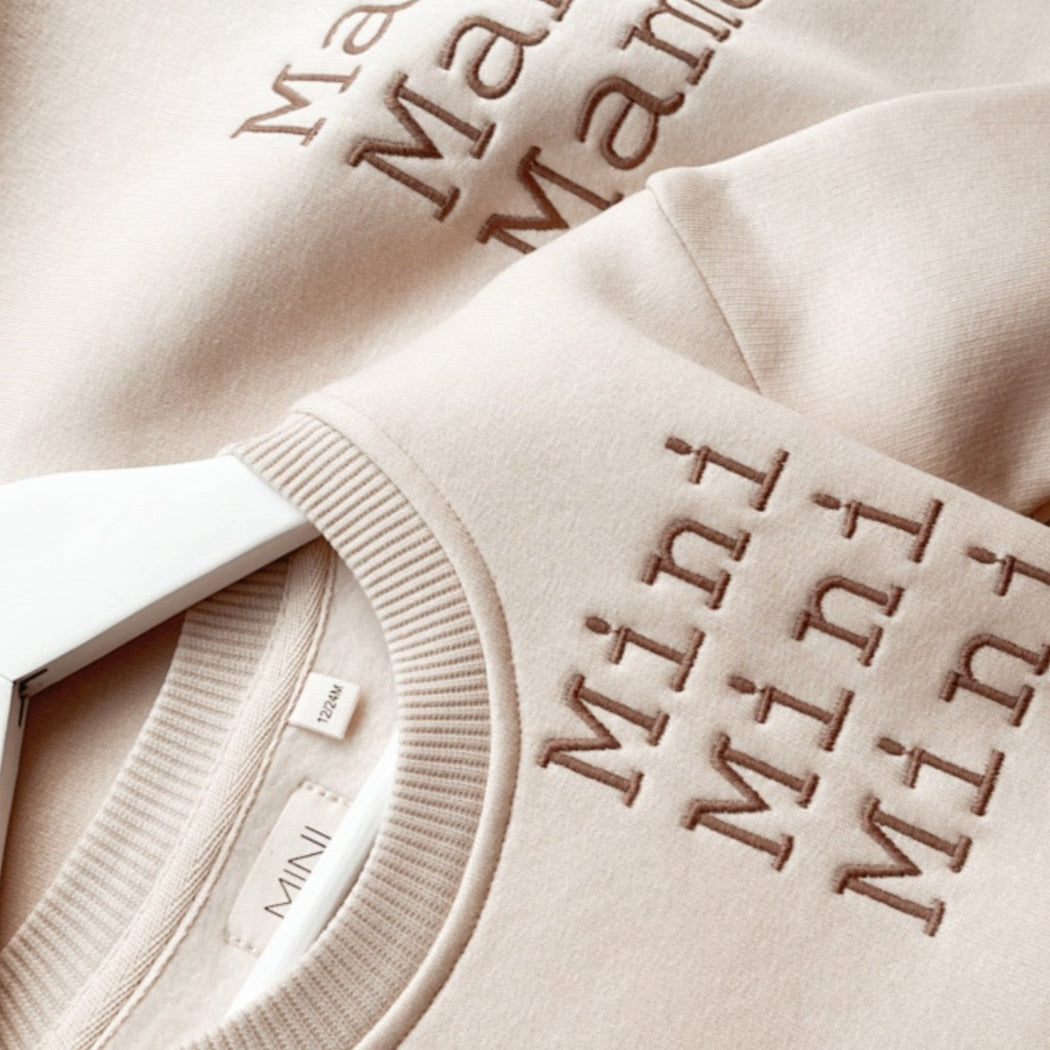 Mini Oversized Sweater Nude
Match your mini in our oversized embroidered cotton sweat. Available in both khaki and nude, they are the perfect throw on when you need some mummy style on the go to match your mini. 


Fitting is oversized but if you prefer super oversized then we would suggest the next size up!