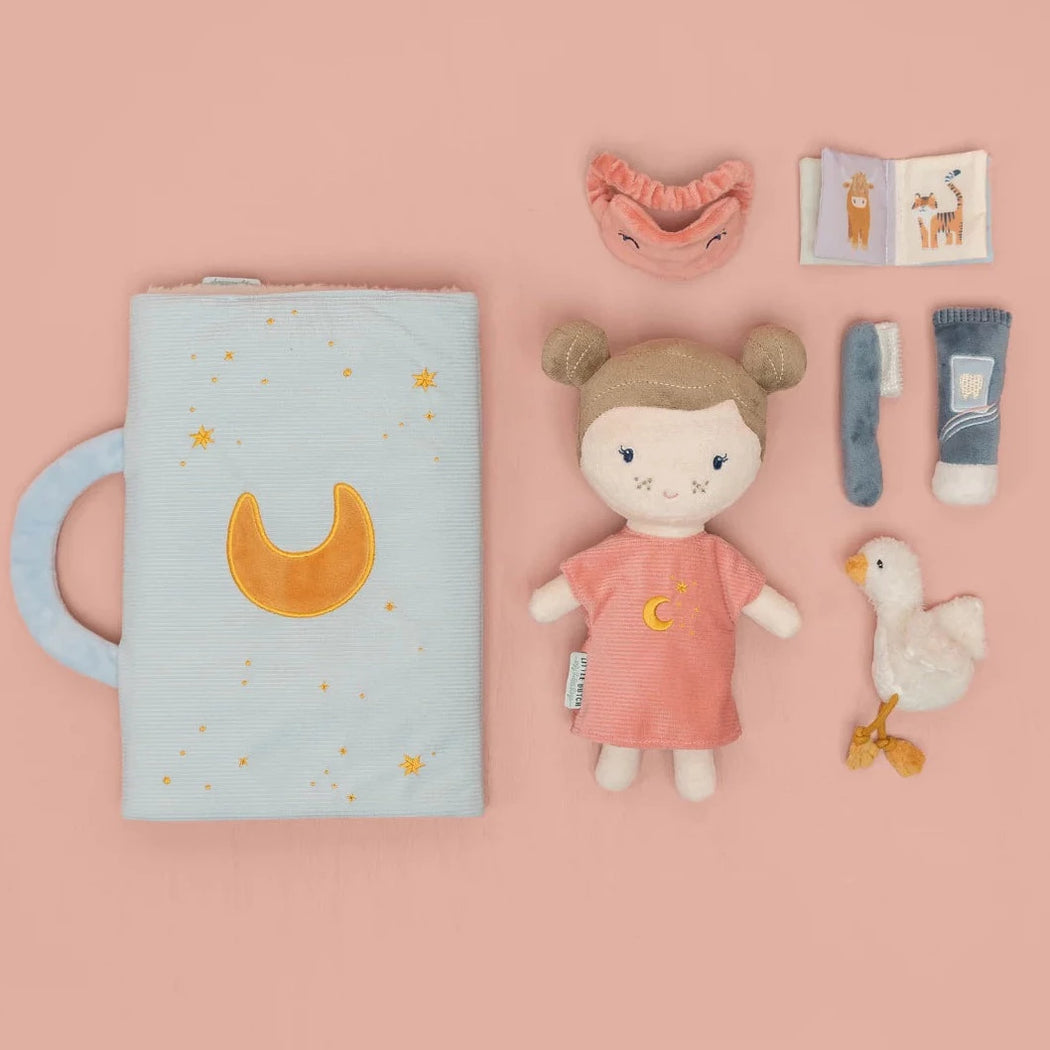 Little Dutch Sleepover Doll Set
It's sleepover time with baby doll Rosa from Little Dutch! Packed with so many super cute bits for them to play with, this doll set will keep them busy for hours. It comes in its own carry case for all of her essentials; including pj's, tooth brush, teddy, blanket and book.  Encourage play while letting them know how bed time works and that even baby dolls need their sleepy time just like your little one. Perfect for play time on the go, or an over night stay at grandma's house this set is sure to be their new go-to favourite role play toy! When it's time to go to sleep, your little one can put on Rosa's sleeping mask and cover her with the teddy blanket. Night night beautify baby rose, its sleepy time. 

Size  28.6 x 8.9 x21cm
12 months + recommended 
LITTLE DUTCH- Founded over 10 years ago in an attic in Holland, this husband and wife team have developed a wide range of design led wooden toys that not only look great in the most modern of homes but they also offer educational value for each development stage, from charming role play toys such as their wooden kitchen, tool workbench to their ride on scooters and play gyms. We love their beautiful items and we love the peace and quiet they bring us even more! We are the only stockist of the Little Dutch toy range in Cheshire.