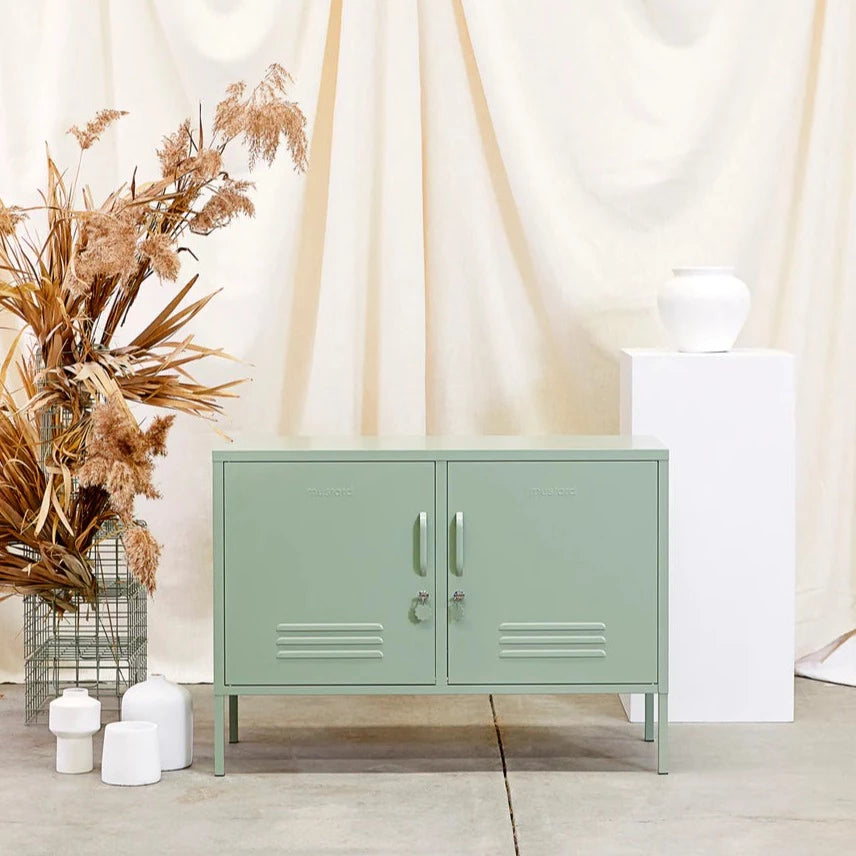 The Lowdown Locker Mustard Made
The Lowdown locker is your new favourite tv unit, console or office storage. Versatility is her thing. She's perfectly proportioned and ready for home, work or play. 
How does The Lowdown compare? It's the same height as The Shorty but not quite as deep so she'll fit in narrow spaces but still fit loads inside.
inside
One adjustable shelf (in two parts), two handy hook, cable hole, wall attachment points.
outside
Handles, locks, custom keyrings, Mustard logo, air vents.
measurements
Height 72cm
Width 100cm
Depth 40cm
build it
Our lockers are cleverly designed to arrive flat packed for you to assemble.
MUSTARD MADE- Fall in love with our stylish storage lockers from Mustard Made. Designed and created by two sisters on the opposite side of the world, this brand is our go to for playroom and nursery storage. Made for modern living with beautiful colours suited to any space, mix fun and function with our Mustard Made locker storage and accessories range for your home. 
Available in 11 amazing colours!